Space Dreams and Summer Plans
Hi - it's been some time, hasn't it? My last post was back in April and here we are in July. I noticed there are quite a few new members here since my last update, so first off, welcome to the fold. I should probably explain what you've stumbled on.
This is my blog - a little corner of the internet where I document my journey as an aerospace engineer, navigating the university experience, and more recently, training as an aspiring astronaut (but we'll get into that later). You'll find a blend of career advice, insights into my day-to-day experiences, and some general musings on life. If that's something that resonates with you, feel free to stick around!
As for my current trajectory, the summer season is upon us and it's gearing up to be a busy one!
---
Results and Recalibration
The 7th of July was a big day for me - getting final results for my 3rd year in aerospace engineering (massive relief that they went okay) freeing myself of that academic slog for a few months, and shifting gears to chase after my other interests.
I think the mentality I had throughout most of my 3rd year was to put my other hobbies, interests (and sometimes basic needs) on the back burner for as long as necessary to secure good grades. But counterintuitively - it ended up being a less than optimal strategy. Reflecting on the year recently, I realised just how much it was a problem.
Pro tip for all the overachieving students out there - as much as being an academic weapon is important, it's not your only goal. You will fail if you try and hyperfocus forever. Like many things in life, it's about balance - not juggling too many balls, but also not tunnel visioning on the things you really care about, forgetting the day to day - the food, the rest, the mental clarity. Yes - you are a human being - and yes, you still need those things on a regular basis.
For me, being an A-grade student used to mean 8 hours of revision a day, always thinking about the next tutorial sheet, always wondering what else I could sign up for to add to my CV. Its taken me 3 years to realise, pretty simply:
It's not that deep.
We're all in need of a bit of a break sometimes, and pacing yourself is what counts when you want to win the marathon that is getting through uni. So with that, I settled down, ready to dedicate more of my time to what I'd really ignored over the academic year.
---
Astronaut Aspirations
If you know me well, you'll know one of my biggest beige flags (thank you Tiktok) is that I'll set my goals to aim for the most ambitious things imaginable. This time, I took the phrase 'shoot for the stars' quite literally.
Thing is, I've dreamt about being an astronaut for years now. About what it would be like to be up there - working to develop a way of life for humankind years down the line, that could very realistically become the future of our species.
And it's always had me entranced.
I've faltered on taking that step forward before, and just getting started. Telling myself that yes, that is what I'm going to do, and who I'm going to try and be.
But ever since I made this website, started blogging, and filming videos, and speaking to people - I've gotten to the point where I feel like I can finally make that leap. Tell myself that I'm ready to go.
So here's the truth:
Yeah - I do want to be an astronaut.
Yeah, it's gonna be really difficult. Very high chance I'll fail, logically speaking.
Yeah, I'm fine with that. But - I'm vowing to do everything I can to get the chance to make it happen.
And reminding myself of that everyday.
First thing on my list is physical fitness. Because going back to the academic year, diet, sleep and exercise was the doom triangle that kept me locked in my bad habits.
If I want any chance of becoming better - as a functioning member of society that is (let's forget about being an astronaut for now) I need to fix those.
For the first time in years, I signed up to the gym. Here's a video I made all about it:
With the help of ChatGPT, I started diet planning for my food preferences (eating more protein, cutting out processed foods, keeping a regular meal schedule and intermittent fasting)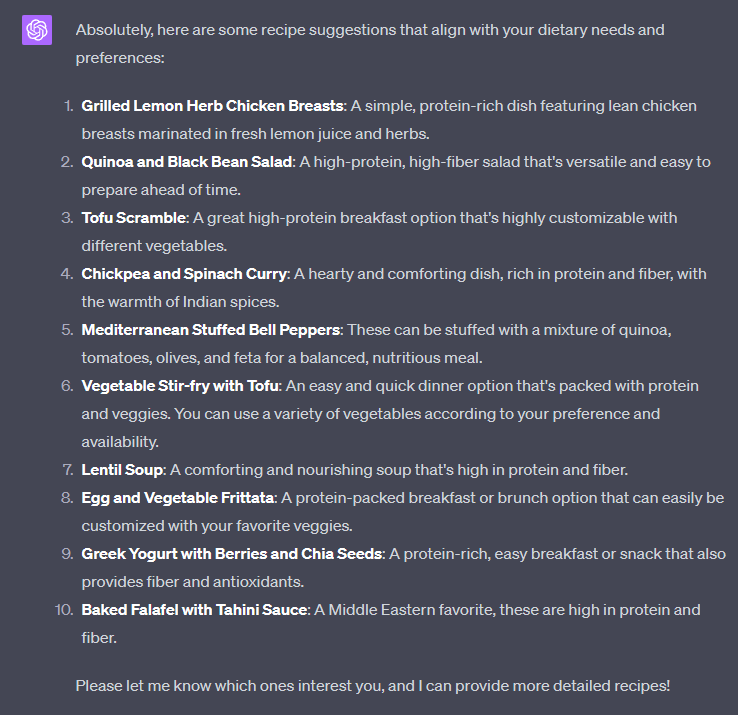 And in terms of sleep - well...we'll get there. Night owls will be night owls :)
So what are my next steps?
More than anything - developing consistency. As boring as it is, I need to get myself to exercise everyday, in any amount. To eat regularly and well, and to go to sleep when I say I'm going to sleep. It's such an undervalued characteristic of successful people, but it's the driving force behind their success - every time, no matter who you look at. Which is why I want to focus on that first.
Other than that, in the long term, expect more videos of me training to have the skills an astronaut would have. Everything from flying lessons, hitting the gym, learning new languages, and of course the technical aerospace-y stuff. We'll see where it takes me!
---
Kickstarting Kestrel
As we exited another academic year, Project Kestrel, the student drone team that I'm a part of, also took a break over summer. Now, as we move into July, it's time for some of the behind-the-scenes work to begin taking place, in preparation for next year. And wow, will next year be a big one for me.
Why, you ask?
I'm going to be heading the entire project.
With the help of a brilliant team, of course.
I've been at Project Kestrel for 2 years now as an engineering student. Having joined in my 2nd year as a flight control engineer, absolutely clueless about what a drone even was, eventually moving to avionics lead, learning, teaching, talking - I've been given the opportunity to take the driver's seat and do what I can to make our team the best it can be.
The first few weeks have consisted of a lot of thinking about what an ideal vision for this project would actually be, and - well, here are my public thoughts:
For context, Kestrel was founded as a drone team to manufacture a quadplane for medical supply deliver. A big, chunky drone, with 4 vertical motors, to carry blood or saline packets to remote locations in East Africa. Amazing cause, humanitarian mission, great.
Sadly, the challenge that we intended to compete in, the African Drone Forum's Lake Kivu Challenge in Uganda, was cancelled due to COVID. And since then, we dedicated ourselves to building a drone that COULD do that mission, but wouldn't necessarily go to Uganda to fly.
So we designed, and began manufacturing, but there was always a feeling that there was more we could do. More we could be.
The UK has a number of different engineering associations. And one of them, the iMechE (Institute of Mechanical Engineers) runs a yearly competition, the UAS challenge.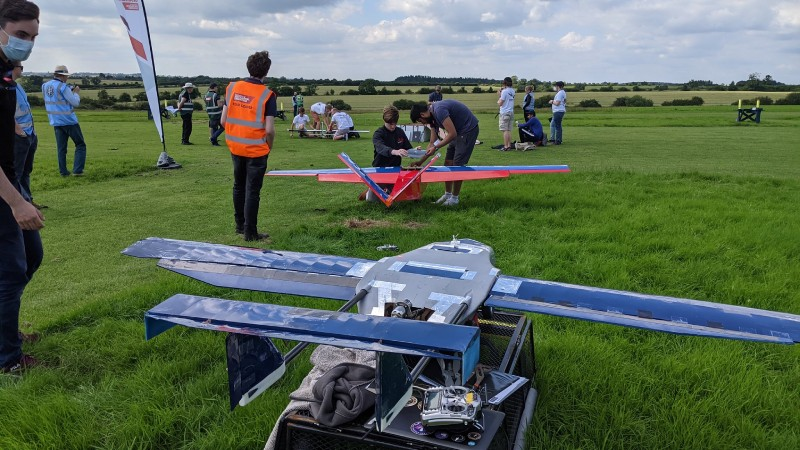 From speaking with staff, students, and other members of the team - it feels like what we really needed to get going was a deadline. And whilst the work we did over the year was absolutely amazing - setting a hard goal for this year might be what could skyrocket our success. A hard goal, like the one that the iMechE UAS Challenge sets.
So, I want to enter. I want to end July 2024, with a fully built, finished, ~3.3m wingspan quadplane, that gets 1st place in the competition for a category. That's the dream, put simply. And while the details are still being sorted, and the team is being asked on what THEY would want to do (because if you aren't giving students the experience that they want, what's the point of a student project?) - that's what my heart says.
As leaders meetings kick off again, and the summer team is formed - plans are in motion for a year like no other. I can't wait to get started.
---
DIY Drone Development
When I talk about the hobbies that I put on the back burner over the year, my personal drone is a bit of a sore point.
See, I tried really hard to get it flying at one point in first semester - but out of my own stupidity I fried the flight controller. Classic mistake - cost me about £50, my wallet was very sad.
Anyway, on top of everything that's planned, I can't let this drone go. Through the resources at Kestrel and the tools I bought myself - I want to put it back together and be able to say I built and flew a drone completely by myself (and also it would make for a really good video - call me an attention seeker if you dare).
---
GEEP Graduation
One of my highlights from earlier this year was an in person workshop I went to, organised by the Royal Academy of Engineering and their offshoot, the Graduate Engineering Engagement Programme. It was all about networking - how you can learn to communicate, not just when applying for a job or meeting new career professionals, but in life, to tell people about who you are and what you care about.
It was an eye opening experience, and it opened up so many doors for me, to the point where I was inspired to make a video documenting the event. You can watch it here:
The networking workshop was one of many events organised by the academy throughout the year, and as the program comes to a close, I'll be heading down to London for the final graduation ceremony, to be on a panel discussion talking about just how much it helped.
If you're an engineering student looking for resources on how to develop yourself to prepare for a career in the industry - I can't recommend this program enough. Who knows, we might even see each other there next year!
---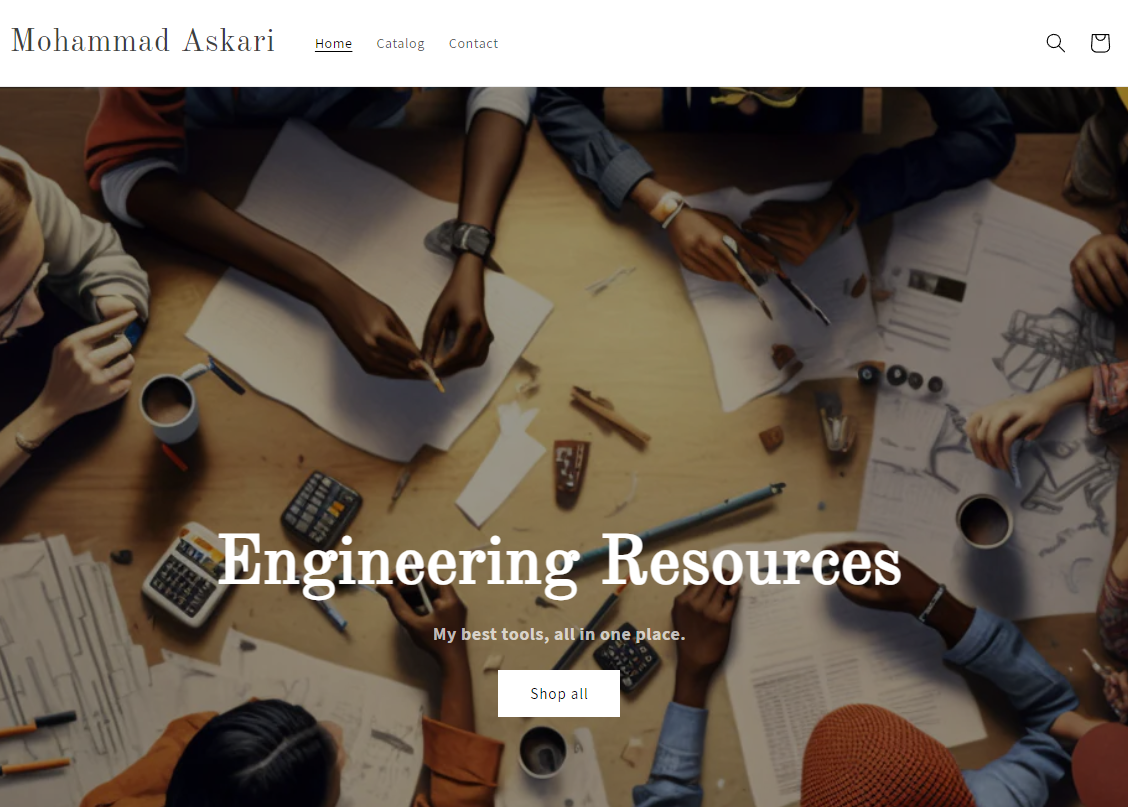 Student Solutions - A New Website!
Here's a new one.
Amongst all my summer plans, and my dreams, and the things I've wanted to achieve, I come back to the reason of why I started sharing all of it in the first place.
As an engineering student, I want to help other engineers do better. To not trip up where I did, in things like academic life, career insights, industry tips.
So, I'm designing another website. A place where I can share the fundamental resources that I've gained throughout university that have helped me become the engineer that I currently am.
Everything from CV writing guides, tips on getting jobs and internships, how to revise for exams, Notion templates and organisational help - you name it.
It will take a little while to fully bring to life, but I wanted to put it out there as something you can look forward to.
If you're interested in being an alpha tester, getting some of my engineering resources for free and giving feedback and testimonials, send me a message and I'll hook you up!
---
Content Commitments
Throughout all of my journey with this blog, and the posts I've made on my socials, centred around this idea of sharing my experience to help engineering students - in the same way I could've used it when I was in first year - I've always come back to this compulsion, that there's more I can do. More I can give.
And I want to reiterate that here - for you, reading this - if you've made it to this point: thank you, and I will do everything I can to make sure you get value out of what I put out.
I started doing this because I wanted to make things that I would've found helpful if I was a few years younger. Now, I'm starting to realise just how much of a positive impact I can have, and I don't want to give up on that. It almost feels wrong to just stop.
So, I'll keep going. And I'll see you in the next post.

---
On the off chance that you've read something on here and loved it, or want to read more, feel free to shoot me a message on my socials:
Instagram:
Twitter:
Facebook:
LinkedIn:
The feedback helps massively. Thanks!